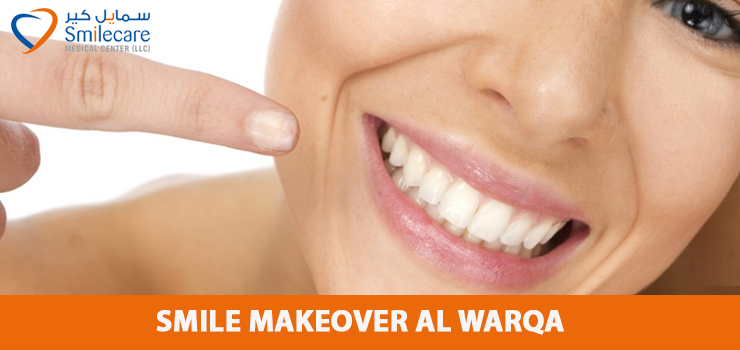 Who doesn't like a beautiful smile? A 
smile makeover
 is a process of improving the appearance of the 
smile through
 one or more cosmetic dentistry procedures. As the quote says 'you are never fully dressed without a smile'. The new era of beauty standards specifies smile as an important aspect.
Cosmetic dentistry
is gaining much prominence in the recent years.
Cosmetic Dentistry in Dubai
has been established as a trendsetter in the
smile and dental
reconstruction. Usually, the dental reconstruction is mostly referred as fillings and
teeth whitening
. But it has several categories in which specialist surgeons work for. Dental fillings may be considered cosmetic to certain extend because we can select fillings made of porcelain or composite materials that closely match the color of the teeth, thus maintaining the natural appearance of the teeth and enhances the smile. Looking into the cosmetic trends of the current time, everyone prefers to have an attractive as well as durable dental treatments. Dental accessories such as tooth gems and jewellery, attracts a huge number of people to fall into the category of
cosmetic dentistry.
Some of the treatment options which comes under
cosmetic dentistry
are: Inlays/ on lays (helps in reconstructing decayed tooth with a natural looking filling and texture), composite bonding (chipped, broken, discolored or decayed tooth may be repaired or have their appearance corrected using a procedure called composite bonding), teeth whitening (color enhancement of yellowish or color faded teeth), dental veneers (correcting and repairing chips and cracks, treats the gap in between the teeth, changing the worn appearance etc.), dental implants (artificial replacement for tooth loss and makes you look younger) and smile makeover (treatments to enhance the beauty of smile). All these facilities are excellent if we could find the right
cosmetic dentist
and figure out the issues of teeth. There are many surgeons and specialized dentists working all over the world, but primarily select one according to reference by y our family or friends, then look into the credibility of the clinic or hospital before the consultation.
Cosmetic Dentistry in Dubai
has wide popularity and the style is getting accepted by everyone in spite of age.