We believe that preventive dentistry when combined with patient education can lay the foundation for achieving good oral health.
Athletic Mouth Guards/Sport Guards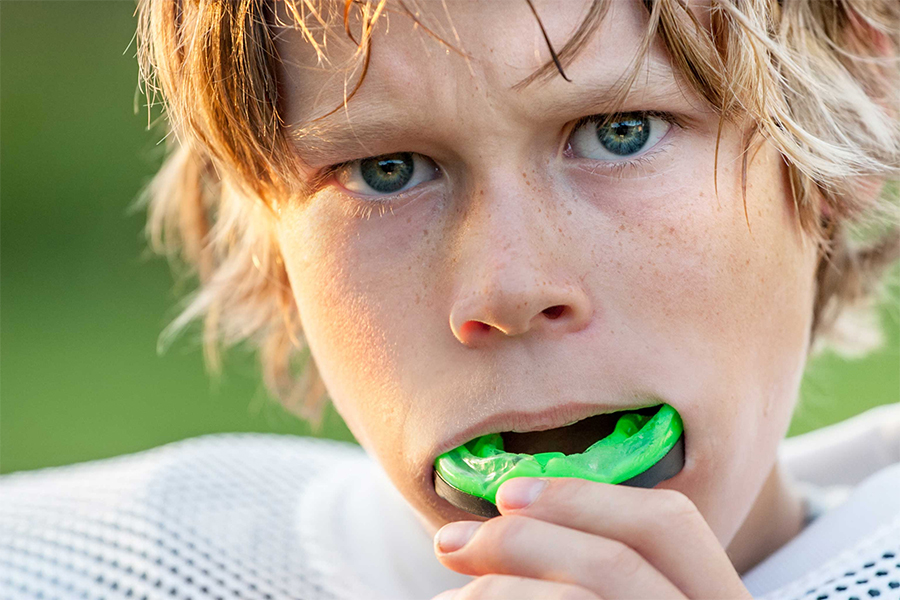 Mouth guards help prevent structural damage to your teeth. They are an essential piece of equipment in contact sports. Mouth guards also prevent injuries such as lacerations to your cheeks, tongue, and lips. They should be worn by athletes of all ages who participate in sports such as:
Football
Hockey
Wrestling
Basketball
Baseball/Softball
Soccer
Dental Emergencies
Generally, we see patients on a scheduled basis, but we are equipped to deal with dental emergencies with Emergency dentists. Our Dental Emergency Suite has all the necessary facilities and resources to attend to patients diligently.
General & Family Dentistry
We take pride in bringing smiles to your faces and we are happy to provide care for patients of all ages. Our team is dedicated to provide a range of  dental services that will help you and your family to maintain ideal oral health. We deliver care that is personalized. We explain the dental issues in detail so that you can make an informed decision about your dental care and finding out dentist near to you.
We recommend that you and your family visit us at least once every six months for a routine dental checkup. This will help you keep track of your oral health. Every appointment will include a general checkup and professional teeth cleaning, a thorough dental examination and X-rays.
We invite you to contact our clinic to know more about our general and family services.